The EWB Power Rankings are back as we close out the month with the Brooklyn Nets and New York Islanders staying atop and the New York Rangers joining the party. Where will your team(s) rank?
We close out the first month of the year with the Brooklyn Nets, New York Islanders, and New York Rangers (somehow) taking the top spots.
Now, the seasons are all about to start or continue to heat up. Next month we will be seeing the start of spring training, the NHL and NBA trade deadline, and some MLS play.
As you might know, no team or no player is safe from the brutal honesty of these rankings.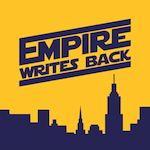 Want your voice heard? Join the Empire Writes Back team!
No team has won a championship for a while, most of the 12 teams we cover are not even close. So like you reward a child for participating, I will do the same for these professional sports teams.
So, before I spoil the party, here they are. The final Power Rankings for the month of January.
1
Barry Trotz's Hockey System
Last rank:
more or less the same
---
Normally the Islanders and not being a joke mix like water and oil. Asking the two to be happening at the same time is like pulling teeth. However, I guess we have found someone who likes getting teeth pulled because the Islanders are not a joke. They are great actually. The Isles have not played much in the last seven days but
Mathew Barzal
did great during all-star weekends and the Islanders are only looking down at the standings and can't be any higher than the first place spot they currently occupy. This is no longer real life. I don't know where I am but I do not want to leave.
2
Biggie's Hometown Nets
Last rank:
2nd
---
All the Nets do is win. Well, they lost to the Celtics earlier this week, but there are exceptions to every rule. The Nets are having a dream season and do not completely stink after losing
Spencer Dinwiddie
for a few weeks. The Nets are in the fast lane to the playoffs so stay towards the top of the Power Rankings. If a Net does as well in the NBA All-Star weekend as Barzal did for the NHL's the Nets would take back the top spot. But, apparently the all-star events matter to someone, me.
3
Rangers
Last rank:
4 (why am I so nice to the Rangers?)
---
The Rangers are verrrrrrrrrrryyyyyyyyy hard to watch most of the time. They even just lost to the Flyers at home. However, they did not get blown out of the water at home in a Division game which deserves something. Actually, since we are being real here, the reason the Rangers get three is once again because of
Henrik Lundqvist
. He won the saves streak challenge on Friday than played very well in the all-star game itself. He once again keeps the Rangers relevant. Nothing but respect for the King. Too bad about the rest of his team, though. The deadline will be interesting.
The rankings are basically impossible after this. All the team's in the offseason are doing little and the teams that are mid-season, are well, doing very little too. So 4-9 are basically the same rank.
But, I got a job to do here so let's keep rolling.
4
They Wear Navy Pinstripes And No Names On The Back
Last rank:
1
---
As long as
Mariano Rivera
is still 100% a Hall of Famer, which he will be forever, I can support the Yankees being a top team for having him all those years.
Mike Mussina
is not wearing a Yanks hat, or any for that matter, on his Hall plaque, but that's still two Hall of Famers. Then,
Manny Machado
is still technically left unsigned. So, the Bronx Bombers have not taken too many L's this week. They stay in the top 5. Mariano is just that good.
5
NJ Devils
Last rank:
lol
---
 I have been dying for a reason to put the Devils in the top 5 of these rankings for a few weeks now. After thrashing the Penguins on the road on Monday, I have been given my reason. The Devils do not have much left for this season. Not much to root for and only goalie drama to talk about but it is always HILARIOUS to beat the Penguins in the way they just did. Let's move on. Devils still don't deserve this much time right now.
6
RBNY
Last rank:
Also fifth
---
Let's give this to the Red Bulls. The preseason is underway and the Champions League preparation continues. Aaron Long just captained the US Men's team to a win and Tyler Adams is starting in Bundesliga now for another RB squad . The Red Bulls produce players. They produce wins. They produce an electric atmosphere at the wonderful Red Bull Arena. They have produced three Supporters' Shields and countless memories. Still no MLS Cups though. Isn't that the goal (no pun intended) ? Yes, I am that petty, but what I am is more ready for some soccer. NY is red.
7
New York's Blue Soccer Team
Last rank:
8
---
New York City Football Club, man, I'll tell you. There is not much left to do now. Just train and get ready for the regular season and another season playing in a baseball stadium, which I am all for to be honest Yankee Stadium is wonderful. Anyway, the whole not having a true striker thing is kind of a problem. You need to score goals to win games. You need to win games to earn points. You need to earn points to make the playoffs. You need to make the playoffs to win trophies. You need to win trophies to get New York to care about you. You need New York to care about you to thrive and prosper.
Sean Johnson
is a great goalkeeper, though, so let's keep (again, no pun intended) going, Boys in Blue.
8
Mets
Last rank:
7
---
I literally almost forgot to rank the Mets and some would argue they are New York's true team. It is not that they have done anything wrong, they have actually done a lot Wright (not a typo, but a tribute to my Captain) this offseason. It's just that this seems to be the longest Brodie Van Wagenen has gone without making a massive splash in the silly season.
Justin Wilson
could work out though, but who knows with this team.
9
Slinging Sammy Darnold's Team
Last rank:
6, for some reason
---
The Jets are the least of my worries right now, enjoy the offseason with a top three draft pick, a whole lot of money to spend, a new head coach, and a franchise QB in place. You know what, the Jets are actually about to get really exciting, until they inevitably mess it all up. At least
Jamal Adams
took out the Patriots' mascot
and balled out during the Pro Bowl game. Best thing I have seen on the internet all week.
10
Four Straight Super Bowl Losers
Last rank:
9
---
Aw, my poor Bills did nothing wrong. The coaching purges continue as they keep hiring new guys for their staff. I do miss
Josh Allen
and love what GM Brandon Beane has done with his draft picks so far. But, my Bills just fell victim to the system of these rankings. The system I created. Sorry, Bills Mafia, please forgive me. Number 10 here, but number one in our hearts.
11
Thank The World Everyday For Saquon
Last rank:
11
---
I did not know where to put the Giants in these rankings. They might not deserve 11th or being lower than the Jets.
Saquon Barkley
made his presence felt at the Pro Bowl, but only million people "hated" watching that. I do not know where to rank the Giants much like they do not know which direction to go in. Do they re-build, do they try to win again? Let's just find out what they do with Saquon's talent. They won't find one like him for a while. Maybe that's the problem.
12
Knicks
Last rank:
They have won one time since the new year so the same
---
Was there even a doubt? I would have to surrender my right to use this platform for my thoughts if I didn't put the Knicks here. Here is why: The NBA and NHL are the only two major sports leagues we cover that are in their regular season right now. Both of those leagues combined have 61 teams. 30 in the NBA and 31 in the NHL. Of all those teams, of all 61 of them, there are ZERO teams that have a winning percentage lower than the Knicks. There are ZERO of those teams with less wins than the Knicks. Worst team in New York? Uh, yeah also the worst team in the United States of America and Canada.
Well, there you have it. The latest edition of the EWB Power Rankings.
The Knicks continue to embarrass themselves while the Isles and Nets make their fans proud.
So, how did I do? Where would you have ranked each team? Feel free to give me a shoutout in the comments below!